Need to hire a DJ for your Engagement Party?
With years of experience working with future brides and grooms to create the unforgettable engagement party of their dreams! We have an arsenal of tunes ranging from classic favorites to old school hip hop and of course top 40 hits that are guaranteed to have your party guests hitting the dance floor.
Your engagement party is a special time to get together with you and your future spouse's closest friends and family to announce and celebrate your newly engaged status. Well, everyone knows that a party is not a party at all without some music and engagement parties are certainly no exception!
What can we provide?
We have a great range of music, from the 60's & 70's right through to today's modern hits.
We have a great song list, to select & highlight any songs that you want played throughout the night, OR – simply let us know the style of music you & your guests like and on the night I will play to your tune of songs!
Dance Floor Lights to create some atmosphere on the Dance Floor included in your price
Our DJ's will help make any announcements on the night, take requests if people want their favourite songs played – and in general help make the party run as smooth as possible.
Our DJ's will help keep an eye out on the dance floor, reading the crowd,  taking notice of what everyone is doing and adapting to it on the night. It makes a big difference when you read the crowd and mood and put it all together.
We use Professional, Quality Equipment, Wireless Microphones, – with that extra kick to get people really tapping their feet. No messy wires, everything tidy & taped down nice and clean, no big banner or sign advertisements or cheesy poses. Just a clean professional setup with a reliable DJ.
CONTACT US FOR A QUOTE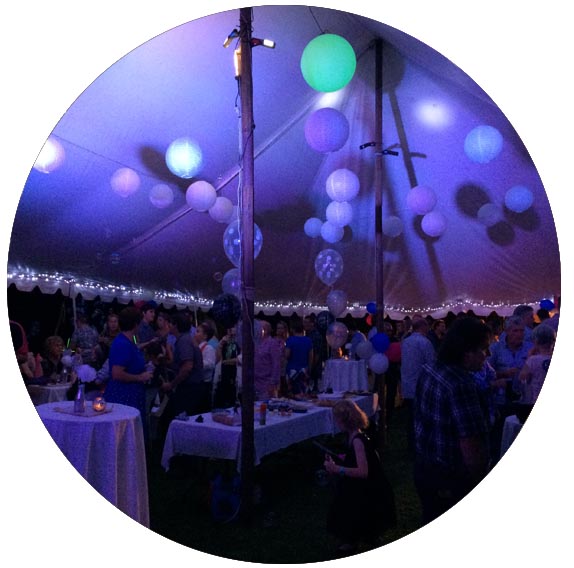 ADD A PHOTOBOOTH TO YOUR EVENT FOR EVEN MORE FUN!
What else is included with your booking?
Professional DJ
When you book with us, you'll get one of our friendly experienced DJ's looking after the music for you on the night, keeping everything under control and can even take your requests.
Meet Our Team! →
Online Music Planner
Use our online music planner to pick out your favourite songs to set the mood, or tell us what songs you want to hear, and don't want to hear.
Online Music Planner →
Dance Floor Lights
We'll bring along some colorful Dance Floor Lights to add to your atmosphere and create some fun on the dance floor!
Dance Floor Lights →
Wireless Microphone
We include a Wireless Microphone available for any speeches or announcements you may need to make throughout your event.
5 Star Reviews
With over 40+ Reviews on Facebook & Google,  you can be confident knowing your booking a fun, friendly & professional DJ who is going to look after your event on the night.
Meet Our Team! →
Available All Areas
We include up to 50km of travel free from Brisbane, but can go as far as the Gold Coast, Sunshine Coast, Gympie, Toowoomba and further for a small fee.
Setup
All our bookings include a 1 Hour Setup in your price, so we can get there nice and early to setup everything ready to go when your party starts and guests arrive.
Registered Business
We're a registered business, and act like one. We carry Public Liability, and all equipment is tested regularly and Tested & Tagged. We are a member of the DJ Alliance Australia and frequently attend training & conferences to improve on our services.
Learn More →